DOUBLE BARREL FINISHED BOURBON
This limited-edition, small-batch bourbon whiskey is finished in fresh Missouri White Oak barrels with a #2 char and toasted heads. The car and toast combination adds rich dark chocolate and caramel notes to the finished product. It was developed in partnership with Ducks Unlimited and, like all Daviess County variants, it is a mix of ryed and wheated bourbons and is 96 proof.
Corn, wheat, rye, malt, and water 
AROMA
Crisp toasted oak notes, caramel and vanilla
PALATE
Sweet caramel and honey with toasted marshmallow
FINISH
Caramelized sugar and lingering dark chocolate
13
None
1
50
/whiskey/double-barrel-limited-edition/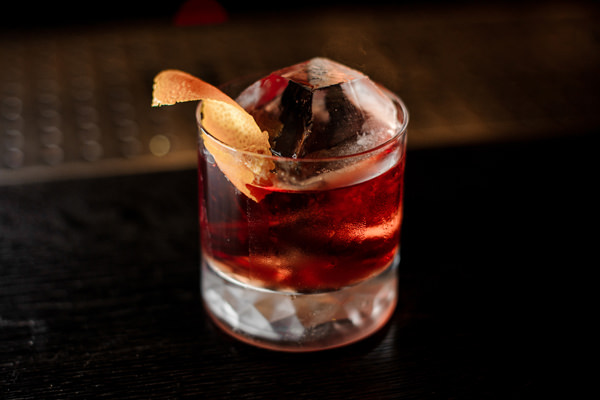 Boulevardier
Subtitle:
A spoonful of apricot preserves punches up this staple bourbon drink.
Bourbon Sazerac
Subtitle:
Vermouth and black walnut bitters come together in a subtlety sweet bourbon cocktail.
Ginger Mule
Subtitle:
A mule should come with a kick, and this feisty classic doesn't disappoint.